Sponsored
Behind the Scenes: Jordan Kahn Music Company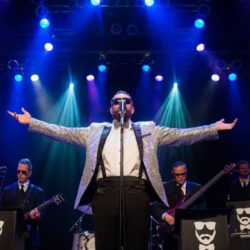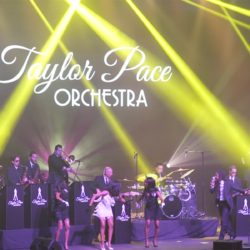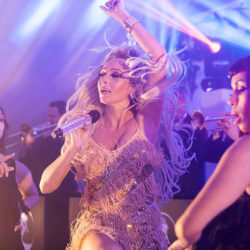 In the Behind the Veil and Behind the Scenes series, we get to know the creative, hardworking, and talented individuals behind Dallas weddings. Jordan Kahn of the Jordan Kahn Music Company talks about becoming a DJ at 12, Ascension coffee, and Elon Musk.
What's your sign? The bass clef, but for all of the astronomy fans out there, I am a Taurus.
Where are you from? Born in Columbus, Ohio, raised in Dallas, Texas.
Where do you live? You might say I live at DFW airport. I split my time between our New York City office and Dallas office, and all of the incredible destinations that our company operates in such as Chicago, the Colorado Mountains, Europe, and the Caribbean.
How long have you been working at Jordan Kahn Music Company?  I founded the Jordan Kahn Music Company in 2014, but have been in event entertainment for almost 20 years when I started my DJ business at the age of 12 and it has progressed over time to luxury orchestras, incredible bands, and custom curated event experiences.
How many people do you work with?  In addition to our three Orchestra Stars Georgia Bridgwater Orchestra, Taylor Pace Orchestra, and Jordan Kahn Orchestra, one of my favorite part of the business is being able to provide consistent work to our pool of hundreds of musicians and entertainers. Some custom luxury events have as many as 50 people or more in one event, with three more events the same day. An incredible core team of five handle the day-to-day and provide white glove customer service daily.
What you love about your job?  I love getting to spend time with brides and grooms, coming up with creative ways to make their imagination come to life, and seeing them live out that dream day of theirs. When the dance floor is full and the party is full on, I love seeing the energy in the room.
Describe your average workday  There is no average workday…I am writing this from the Ritz Paris, after having flown to five cities and performances earlier this week. Follow me on Instagram, and I will keep you updated on the day to day!
Best cup of coffee in Dallas Ascension…duh!!!
What was your first job? The DJ business I started at 12 was my first job. That year, I donated 100% of my yearly revenue of $5,000 to the Make A Wish Foundation.
Who or what inspires you? Elon Musk…give him all your money! I think he is going to have an incredibly positive impact on the entire planet in the next few decades.
Dancing or karaoke? Can you really pick between the two?
Favorite albums "Sinatra at the Sands with Count Basie Orchestra" by Frank Sinatra, "The Stranger" by Billy Joel, and "24k Magic" by Bruno Mars
Favorite local venue I love them all!
Wedding trend A trend that has been popular in NYC and that we are the first to bring to Dallas is custom curated full productions at weddings, similar to what we performed for D Weddings earlier this year. Bringing together 30 musicians, 20 performance artists, lighting companies, stage companies, sound companies, stage managers, arrangers, choreographers, and more when the result can be no less than stunning and spectacular…is no easy feat.
Wedding faux pas Giving a relative the microphone when they shouldn't be on it.
Pre-wedding ritual Bow ties, sunglasses, sequins….let's boogie!
Favorite wedding song We've recently added a library of Spanish and Latin songs. I love singing "Despacito" because people are shocked by my ability to sing in Spanish.
Post-wedding ritual A glass of fine wine.
Favorite wedding and why? My sister just got married, and I had Georgia Bridgwater Orchestra perform…of course my sis is gonna be my fav!
Advice for brides Budget will always be the main determining factor for what you can accomplish at your event with entertainment. Once you determine that budget, rather than spreading the budget amongst many different activations that pull people away from the dance floor (like photo booths or bars in a different room), I believe it is in the best interest of your dance floor to focus those dollars on a custom designed 16, 20, or more piece orchestra. Nothing is going to bring more energy to that floor than being surrounded by a football team of horn players, the best singers in Dallas, and a team that delivers the best dance floor experience in the country.
Read more Behind the Veils and Behind the Scenes here.