Read the Latest
Ali Barshop and Meg Margiotta Bring a Tailored Approach to Gift Giving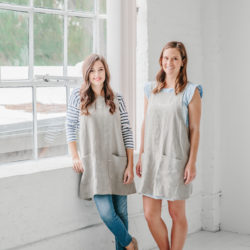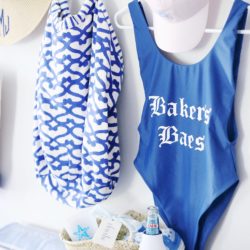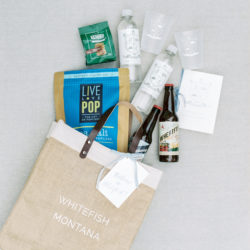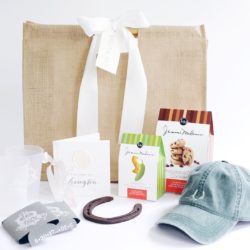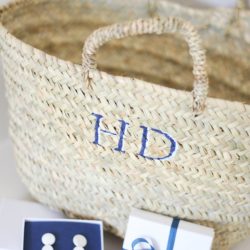 In the Dallas social scene, not a day goes by without a celebration of some kind: weddings, babies, new homes, and career milestones give us all an excuse to "cheers," but also pose a gifting problem. When Ali Barshop and Meg Margiotta planned their weddings last year, they searched for the perfect way to pop the question, "Will you be my bridesmaid?" They didn't find it, so they created it with their business To and From Gifts. They now curate gift boxes for all life's celebratory moments, from bridesmaid boxes to baby shower gifts.
When the duo got started, they knew their idea wasn't entirely novel. "We aren't reinventing the wheel. There are many gifting businesses in Dallas," says Meg. A clean aesthetic, expert curation, and local sourcing sets them apart. "We have strong feelings on taste, and we didn't feel like there were many options when it came for bridesmaids gifts," says Ali.
It all started organically, with their own weddings. For Meg's bachelorette, she hosted the ultimate bash for her #bakersbaes. She welcomed her bridesmaids to the Bahamas with matching swimsuits, monogrammed beach totes, and personalized blue-hued accessories worthy of the Caribbean.
Ali curated her wedding welcome bags to showcase her bluegrass homestate, Kentucky. The perfect touch was a recycled horseshoe. She paired it with the history of the local race track—which was also her wedding venue.
Barshop and Margiotta both graduated from SMU, but did not become close friends until postgrad, living in Dallas. In the process of developing their business, they have discovered their own strengths and weaknesses. "Ali is definitely the photographer," says Meg. The soft and airy photography, as seen on their Instagram feed, is a breathe of fresh air.
Because the duo is Dallas-based, they source their products and talent locally as often as possible. They favor SB Monograms for all their embroidery needs and Carrie & Seash for custom paper. For them, staying true to local is key, whether their clients are in Dallas or elsewhere. They will research that market and find the best local companies. "We are willing to go down the rabbit hole and test any idea," says Meg.
The duo operate out of a home studio, and their business is a true family affair; their husbands and darling pups assist in late night bubble wrapping and boxing custom orders. They hope to expand their business organically—they've found that those who receive their gifts often turn into customers. Says Ali, "We hope the circle of life in gift giving continues."