About
Backstory
D Weddings is the ultimate destination for the informed Dallas bride. Our website features the best of our award-winning magazine, including the popular Real Weddings, which feature aspirational yet relatable weddings. With our digital home, we create a connection between the brides and local wedding creatives—planners, venues, photographers, floral designers, cake-makers, stationers, entertainers and more—in a way only a trusted local publication can, through thoughtful design, informative vendor listings, and immersive interactives. The website carries on D Weddings' 15-year tradition of expert curation and storytelling, while covering planning advice, bridal designer profiles, personal essays, occasion-based shopping guides, and more. DWeddings.com is for the Dallas bride, the Texas bride, the Southern bride—the modern bride.
Meet the Team
Maura is a recovering attorney and also D Weddings' Publisher. She adores her family of boys, husband and son. The beach is her happy place watching the sun rise and set.
Jamie Laubhan-Oliver
Editorial & Creative Director
Jamie Laubhan-Oliver has only been a bridesmaid once. And she only did it under the condition she could wear a caftan. Her rules to live by: Everything is better in black and white, sunglasses should always be large, and never wear a choker on your wedding day (she didn't live by this rule and now regrets it.)
D Weddings executive editor and resident reality television expert, Ryan Conner was married before hashtags were a thing. But, if they were, it would have been #ryandigsdoug. She loves listening to trap music, collecting gray sweaters, and cuddling with her two daughters. No wedding is complete without champagne and buttercream icing.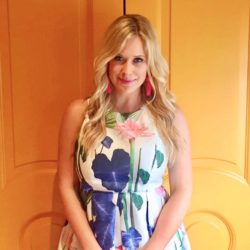 Whitney Carroll
Account Executive
Whitney loves all things beautiful! She has quite the love for art and interior design. Her personal artistic inspiration has always been emphasized by her love of everything blue and white along with her admiration of Hunt Slonem. Birds and bunnies and butterflies, oh my!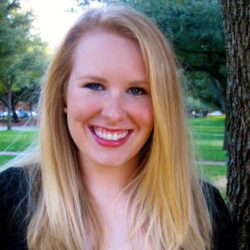 Sarah is the managing editor of D Weddings and the staff record holder for "most bridesmaid dresses in the closet." When she's not working on her latest wedding toast, you can find her cheering on the SMU Mustangs or catching up on the latest British period drama.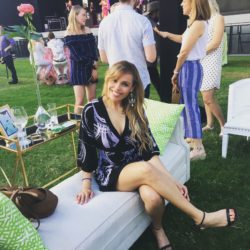 Genevieve Kinderknecht
Client Operations Manager
Genevieve is the Client Operations Manager for D Weddings. She is originally from San Antonio but came to Dallas for the modern city culture. She loves tacos and is a DJ on the side.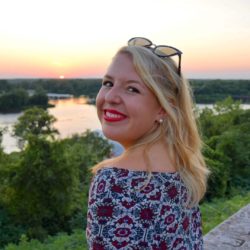 While an Editorial Assistant for D Weddings and a full-time student at SMU, Kimi Rose is also a dedicated admirer of all things wedding photography, healing crystals, and dog Instagrams.
Raeleigh is a full-time student at the University of North Texas and an Editorial Assistant for D Weddings. She has been obsessed with weddings since the debut of "Say Yes to the Dress" in 2007.
Thank You
Many thanks to
Carrie & Seash
for their wonderful illustrations, which you can find in
Ask the Expert
and the
quiz
.
D Weddings
wouldn't be possible without the support of the team behind
D Magazine.
Thank you to the following staff especially.
Online Editorial Director
Matt Goodman
Digital Art Director
Jessica Chen
Lead Developer
Christina Rees
Production & Design Associate
Emily Olson
Marketing Director
Gillea Allison
Brand Manager
Carly Mann
Advertising Marketing Manager
Tyler Shahin
Graphic Designer
Nick Leibold
Production Manager
Morganne Stewart
Digital Ad Ops Associate
Shelby Warner