Sponsored
Ask the Expert: Should I serve signature cocktails at my reception?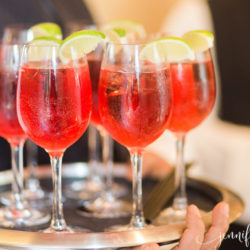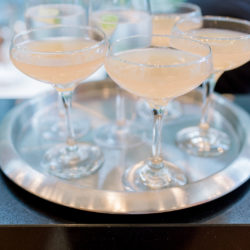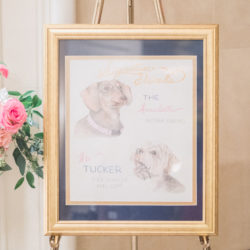 Experts: Christina Pickering and Ashley Tidwell of the Hotel Crescent Court
Should I serve signature cocktails at my reception?
Signature cocktails are a creative way to add a unique touch and a little of your personality to your wedding bar. You can choose to pass them during your cocktail hour or serve them throughout the whole evening.  They can go along with a full bar or solo.
We love when our couples add signature cocktails that speak to the couple's styles or individual personalities. A signature cocktail doesn't have to be complicated. Sometimes simple ingredients paired with fresh colorful garnishes work perfectly. Also, take into consideration the season of your wedding for inspiration. A refreshing prosecco based cocktail paired with citrus could set the tone for a Summer wedding while a spiced toddy could warm your guests during a Winter reception. Whether you prefer a Moscow Mule or an Old Fashioned, be sure to choose something you're going to want to sip on all night!