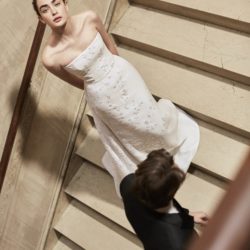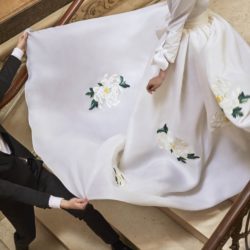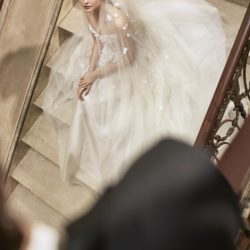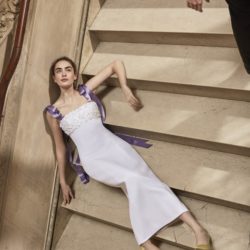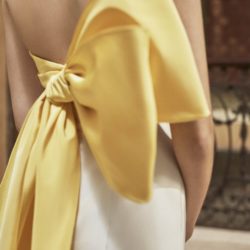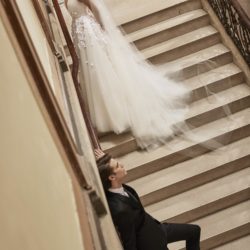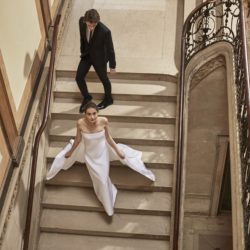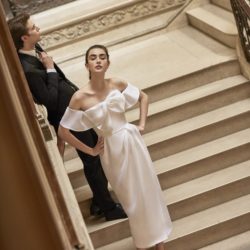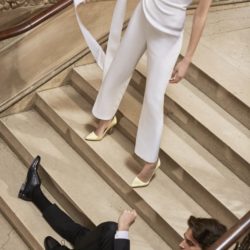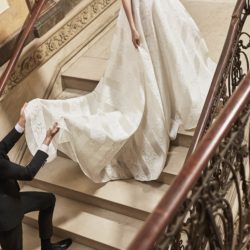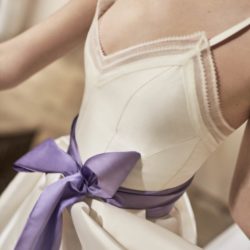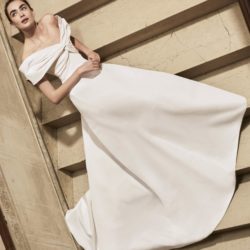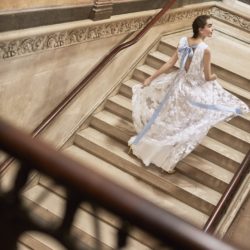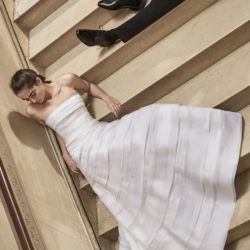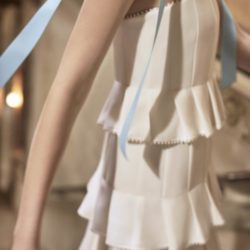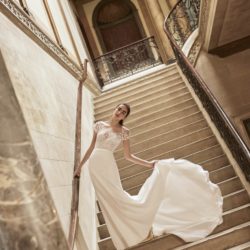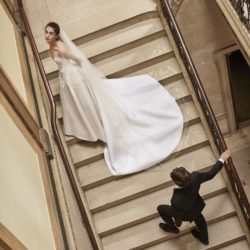 I arrived on time to my appointment at Carolina Herrera last season, so I only caught a glimpse of her.
As I made my way toward the elevators, the grand dame strode by me, in the direction of the showroom I'd just left. "Good morning, Mrs. Herrera," passing young staff said with a smile, heads nodding in polite reverence. I am not sure if she was actually peeling long gloves off her arms and hands as she drifted by the welcome chorus, but in my imagination, she did, those marble-sized pearls, only befitting of a Venezuelan-American heiress, neatly in place.
I doubt that her boyish successor, Wes Gordon, will be met with a similar salute at the 7th Avenue headquarters each morning. But his vision for this season (and the past two seasons, for which he consulted under Herrera's watch), was in line with the changing of the fashion guard.
His bridal gowns were minimal yet fresh, swashed with a drip of color, an unexpected drape. Gordon intrinsically understands, or even, claims, that while the Herrera bride has a classic sensibility, she's not too precious. You can see it in the campaign for the collection: she'll descend a staircase, sure, but she'll sit on it with just as much ease. She's at home in this world.
So is Gordon. An industry darling, Gordon made a name for himself with his ultra-feminine namesake collection a couple years back. With a sheepish prep school demeanor and old Hollywood film references, he's today's version of the icon he's succeeding, sans pearls and gloves. And his vision is spot on. A bientot, Mr. Gordon.