Advice & Planning
Local Venues that Make Your Big Day Feel Like a Destination Wedding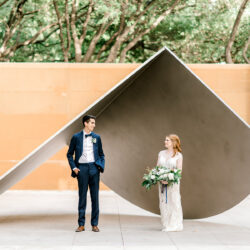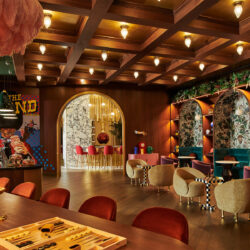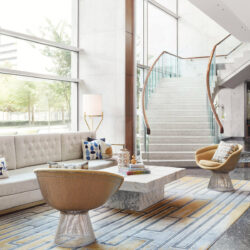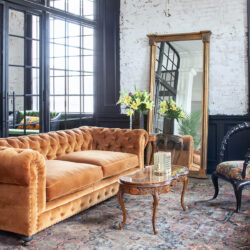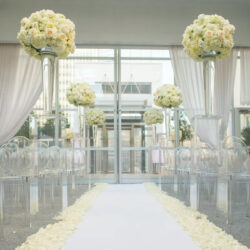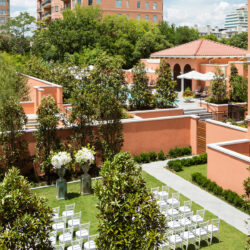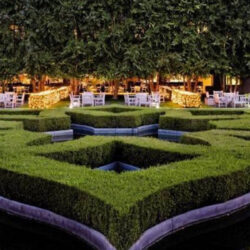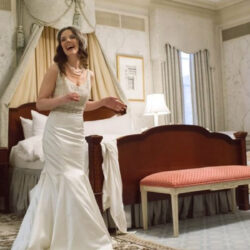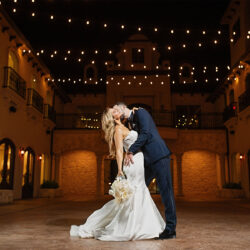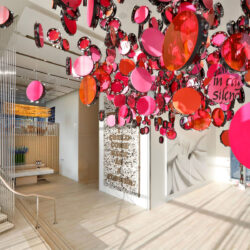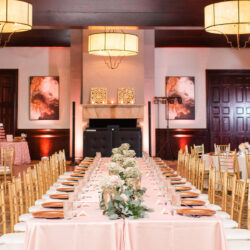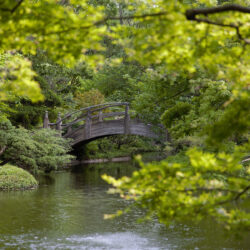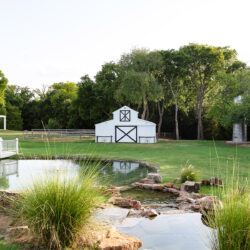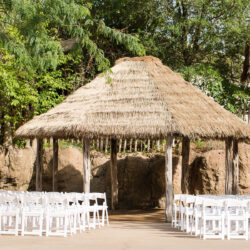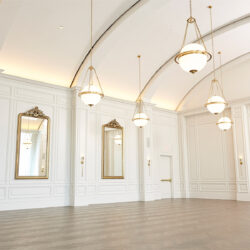 Always dreamed of an out-of-town wedding? No need to wander. These local venues bring the world to you.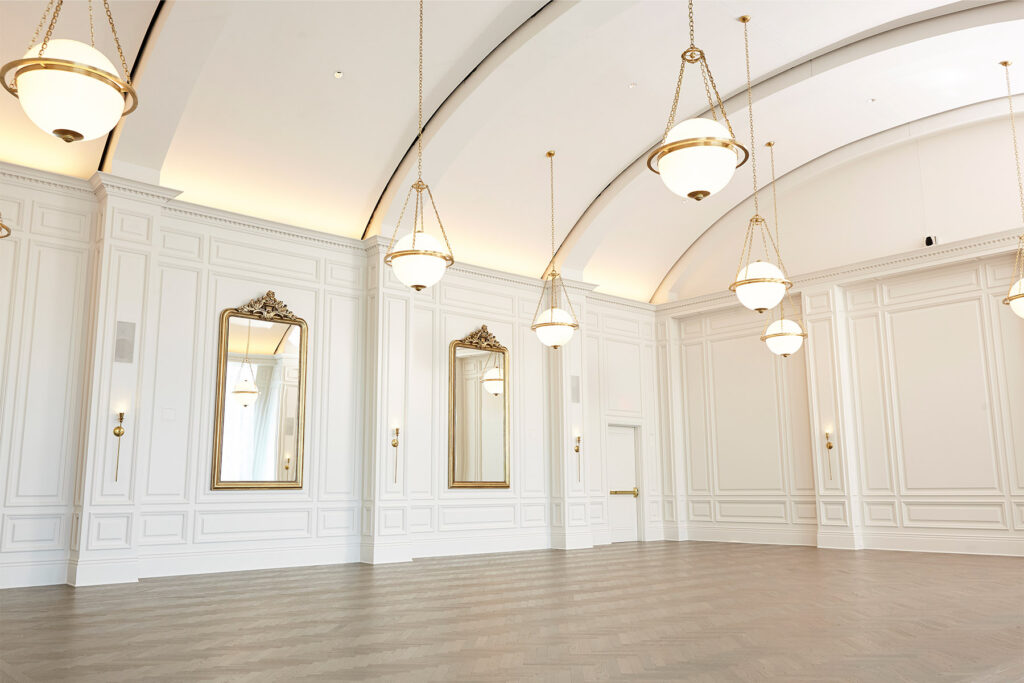 If you like T
he Haussmann Apartments of Paris, France… y

ou'll love

The soaring barrel-vaulted ceilings, ivory paneled walls, herringbone parquet floors, and gilded accents…have you traveled to the center of the City of Light? No. But will your photos look like you did? Oui. Francophiles will adore this timeless, light-filled space—renovated in 2017—that can host up to 300 guests.

If you like Millennium Park in
Chicago, Illinois… you'll love
Chicago is known for many things, but one of the Windy City's most iconic attractions is Cloud Gate, the mirrored bean sculpture in Millennium Park. Modern art lovers need look no further than the Dallas Museum of Art, which, in addition to several indoor event spaces, boasts a vast sculpture garden that fits 700 seated.

If you like The Wineries of
Napa Valley, California… you'll love
With a 7,500-square-foot rustic wedding hall, towering oak trees, and eight beautiful acres of secluded land, this family-owned venue feels straight out of northern California. Instead, it's just 30 minutes south of Dallas, in Midlothian. Stock the bar with bottles of your favorite vino for a true Napa experience.

If you like The Winding Streets of Rome, Italy… you'll love
From the 4,200-square-foot Grand Ballroom to the lush event lawn, there is no shortage of options at this 17,000-square-foot fairy tale venue that's fit for a princess. But we're partial to the string-lit courtyard, which feels like a secret spot you might stumble upon while strolling the streets of Rome.

If you like The Bustling Downtown of
 V

ancouver, British Columbia… you'll love

The contemporary glass high rises of Vancouver's Yaletown neighborhood are within close proximity to the city's arts and music hubs. Locally, the Dallas Arts District has blossomed with entertainment options but was lacking a hotel and event space—until the sleek, arts-driven Hall Arts Hotel opened late last year.

If you like The Safari Camps of Botswana, Africa… you'll love
While a trip to Botswana is worthy of your bucket list, your guests will have just as wild of a time at a Dallas Zoo wedding. Animal lovers can choose to wed before hippos in the Highland Hippo Hut, exchange vows among elephants at Base Camp, or be greeted by giraffes at the Giraffe Overlook Tents.

If you like The Trendy Casinos of Las Vegas, Nevada… you'll love
Bursting with personality down to its Funny Library coffee shop (pictured), the sexy new property bills itself as "where the doors are never closed and the minds are always open." Sound like anywhere else? Skip the Strip's Little White Chapel in favor of "Giant," the white-walled event space that seats nearly 400.

If you like The Villas of San Miguel de Allende, Mexico… you'll love
The romance of this Central Mexican city, with its famed pink La Parroquia de San Miguel Arcángel and charming villas, has captured the hearts of architecture lovers. The salmon stucco and tile roof of Dallas' grand dame, the Rosewood Mansion on Turtle Creek, transports visitors 1,000 miles south.

If you like A Georgian Federal in Washington, D.C… you'll love
At the risk of getting political, we vote "yes" to the storied architectural style of our nation's capital. History buffs will find similar comfort at The Stoneleigh. Built in 1923 and recently restored, the Dorothy Draper–designed hotel retains its throwback charm, particularly in the presidential suite and the penthouse.

If you like The Midcentury Glamour of Palm Springs, California… you'll love
The swinging 1950s vibe of the recently renovated Statler Hotel, which once hosted the likes of Frank Sinatra, is alive and well. It calls to mind the retro midcentury style of Palm Springs, also a favorite of Ol' Blue Eyes—minus a few palm trees, plus a view of the Dallas skyline.

If you like A Boutique Hotel in New York, New York… you'll love
This 100-year-old building, once the Oak Cliff Masonic Lodge, has been brought back to life in spectacular fashion. At once intimate and grand, it boasts dramatic parlors, sumptuous decor, and an beautiful blend of old and new for an impossibly cool space befitting the most exclusive Manhattan hotels.

If you like A Sprawling Estate in Charleston, South Carolina… you'll love
Sure, Southfork Ranch is synonymous with Dallas (the J.R. Ewing version, not the Jerry Jones version). But the grand gated entrance, tree-lined driveway, pastoral grounds, charming gazebo, and historic mansion (which is actually located in Parker) evoke a Charlestonian sense of southern charm.

If you like The Asian Gardens of Tokyo, Japan… you'll love
Garden design is an ancient art form in Japan. The Fort Worth Botanic Gardens' Japanese Garden has mastered the medium with its serene, 7.5-acre slice of nature, complete with native plants, bridges, and koi ponds. The trees flower in March and change colors in November but make a stunning backdrop all year long.

If you like A Mountain Lodge in Aspen, Colorado… you'll love
Craving the warmth and sophistication of a mountain lodge wedding? While Dallas can't compete with the apres-ski experience, the Turnberry ballroom at Plano's Gleneagles Country Club evokes a wintry feel with its dark-wood walls, vaulted beamed ceilings, second-story terrace, and inviting fireplace.

If you like Versailles Gardens in Versailles, France… you'll love
The palatial residence and vast gardens commissioned by Louis XIV is one of the most-visited tourist monuments in the world. French nobles would surely feel at home among the meticulous gardens of Marie Gabrielle, with its sculpted hedges, water features, and lawn games.

If you like A Beach Resort in Cancun, Mexico… you'll love
Surrounded by skyscrapers in the heart of Dallas' central business district, the Joule is far from any sandy shores. But the hotel's glass-enclosed rooftop terrace, with its billowing gauzy curtains, modern-glam aesthetic, and nearby buzzy pool, recalls the see-and-be-seen glitz of a luxe beach resort.