Advice & Planning
Everything Before "I Do" Part 8: Planner-Turned-Groom Julian Leaver on the Rehearsal Dinner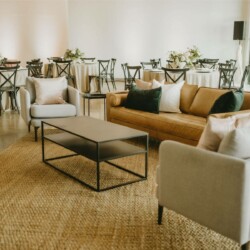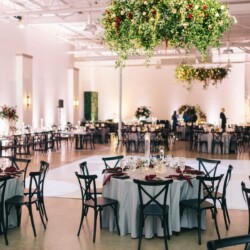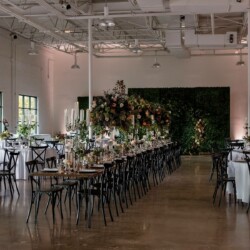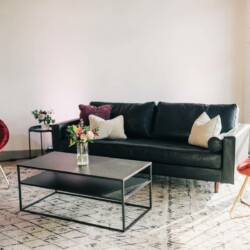 Sixteen-year wedding-industry veteran Julian Leaver is the owner of Julian Leaver Events, a luxury wedding and events planning company based in Dallas. But for the first time in his career, he's also a groom-to-be! Having now experienced the industry from both sides of the aisle, Julian will be walking D Weddings readers step by step through his wedding-planning process—from his delights, pain points, and decision-making factors as a client to his expertise and know-how as a seasoned professional. 
Weddings, like any significant production, require rehearsal time. A marriage may be a much more personal event than a stage play or a choreographed dance, but to be successful, the people involved need a bit of practice before it's showtime.
The rehearsal dinner is really where the celebration begins. Your planning journey is winding down, and you're welcoming a new chapter alongside those closest to you. It's also an ideal time for you and your loved ones to spend some moments together before the big day arrives and everything goes by in a blur. Plus, the wonderful thing about wedding rehearsals is that, traditionally, they're followed by a dinner party. And who doesn't love a good feast with friends?
For our rehearsal dinner, we have a lot of people coming in from out of town. We even have some kiddos attending. Since our wedding won't have children under a certain age, we decided to invite the little ones to the festivities the night before.
At times, we have felt the challenge of coordinating an entertaining gathering—one that appeals to everyone involved. And maybe you have too. But don't get bogged down in planning this event.
For one, it shouldn't compete with the wedding. Don't feel like you have to do "all the things" or try and squeeze in things for the sake of it. Like everything in wedding planning, let your decisions be mindful and intentional.
We thought about incorporating "churros and burros" from Big City Farm. It's a cute and fun idea that fits our Mexican theme. But we also want to ensure we have ample time for toasts, which are our favorite part and the most meaningful for us.
This goes back to priorities and what's important to you and your people. When you have a lot of exciting ideas, it's natural to want to include them all, but sometimes you have to stop and ask yourself questions like, "Which will make the most impact? Which means the most to our circle of people and us?"
At the same time, you don't always have to choose just one option. Are you having trouble deciding between a seated dinner and something more casual? Why not choose both? That's what Francisco and I are doing. We want to keep our rehearsal dinner more relaxed, so we're going with a hybrid dinner. We'll serve soup as a sit-down starter and then have guests load their plates at a fajita buffet.
Our real challenge was finding an American caterer who knows authentic Mexican food. Fortunately, we've booked Proper Catering, who will no doubt wow our guests' palettes.
As far as design and entertainment, let it be a reflection of both of you and fold the elements into the larger story of your wedding. People often relegate the wedding to the bride and the rehearsal dinner to the groom. But nothing about your wedding weekend has to be compartmentalized. This is about the two of you coming together, and your events should express that message.
Francisco and I are hosting at On the Levee, a modern space that's perfect for our upscale Mexico City theme. We've booked Bella Flora for flowers, and Bella Acento will provide rentals. Our lighting is courtesy of Jacob Co Creative, and Absolute Entertainment will bring the music.
We're looking forward to this special time spent with family and friends before the big day unfolds. And it offers us a chance to celebrate the steps we've taken to get to that moment.
Well, friends, we may be nearing the end of our wedding planning journey, but the fun has only begun. Join me next month as I wrap up the details in anticipation of our wedding weekend!
As always, if you have questions about wedding planning, please let us know.