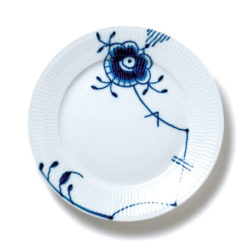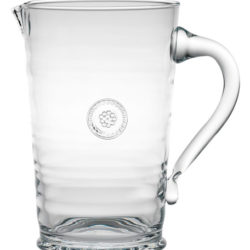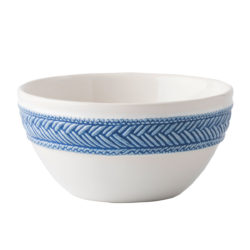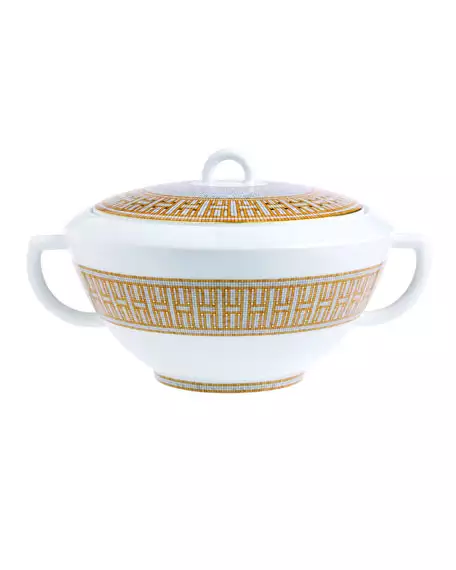 We asked Tom Pumphrey of Neiman Marcus about registry etiquette and musts
What are some things to consider when you're trying to find the "right" new pattern/piece to go with a family heirloom?
Silver flatware and china patterns seem to be the most frequently inherited items. Consider proportion and color when mixing antique or vintage pieces with new or creating a tabletop setting from scratch.
Is there a proper etiquette to registering?
Not so much etiquette as proper planning. In order to ensure that enough time has been set aside, please make an appointment to register as far ahead as you can. Come prepared. I believe that each couple should determine what style they wish to incorporate in the home and how they expect to entertain. Do they prefer contemporary, transitional, or traditional? I've had couples who say they prefer modern and minimal design only to choose traditional manufacturers such as Herend and Royal Crown Derby with patterns from J.L. Coquet or L'Objet, for example. Complete u-turns aren't uncommon.
How do you ensure that you register for a well-balanced (price-wise) list of items?
This is the easy part. I'm aware that a good variety of price points makes a registry easy to shop. Most of the brides I've worked with are very sensitive to the range of prices on their registries. Since the Neiman Marcus wedding registry lists each piece of dinnerware, flatware, and stemware individually, we can accomplish a harmonious array of prices.
What are things that brides often forget to register for?
Serving items: trays, bowls, and the like are sometimes not the bride's focus.
Whom—if anyone—do you advise a bride should bring with her to register?
The mother of the bride, the groom, and a close and supportive friend are always good choices. Fewer is better, though. Committee-like groups tend to sometimes distract and confuse the selection process.
How long does the process typically take?
Every registry is as unique as the couple. Therefore, times vary. An hour to an hour and a half is the goal. The process can be overwhelming. I want the couple to relax, make the right choices, and have fun, too! As for time of day to schedule an appointment, in the morning everyone is fresh and enthusiastic. I love morning registries. I also think it's imperative to get to know each couple before the appointment. By asking questions regarding personal style—what patterns they've seen—it's all very helpful when registering. And don't feel like you have to get everything done in one go. Finish up the lifestyle items at a later time, when you're rested.
What's the most unusual item you have ever seen on a registry?
A bride who had only registered for non-matching cereal bowls wins.
How about most unusual registry?
Several years ago I spied a Goth-inspired registry on the Internet.
What are the top five things you recommend for registry?
1. Pitchers and carafes are so useful at the table.
2. Enough salad and dessert plates and forks so there's no rush to wash between courses.
3. A generous assortment of serving platters and bowls. Don't forget the sauce or gravy boat and stand. My preference is ceramic, which retains heat better than metal.
4. Don't hesitate to include some showstoppers. A tureen becomes a centerpiece with florals as well as a container for the holiday dressing. A spectacular tray will always recall the generosity of the giver.
5. An incremental gift of a single dinner knife goes a long way toward completing the couple's registry.