Advice & Planning
Everything Before "I Do" Part 2: Choosing a Photographer and Videographer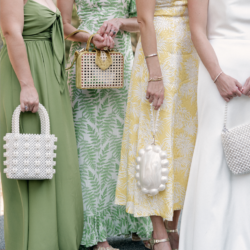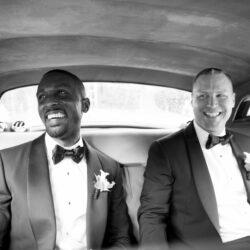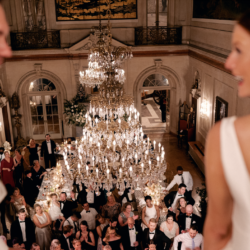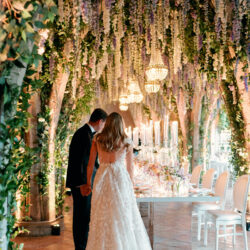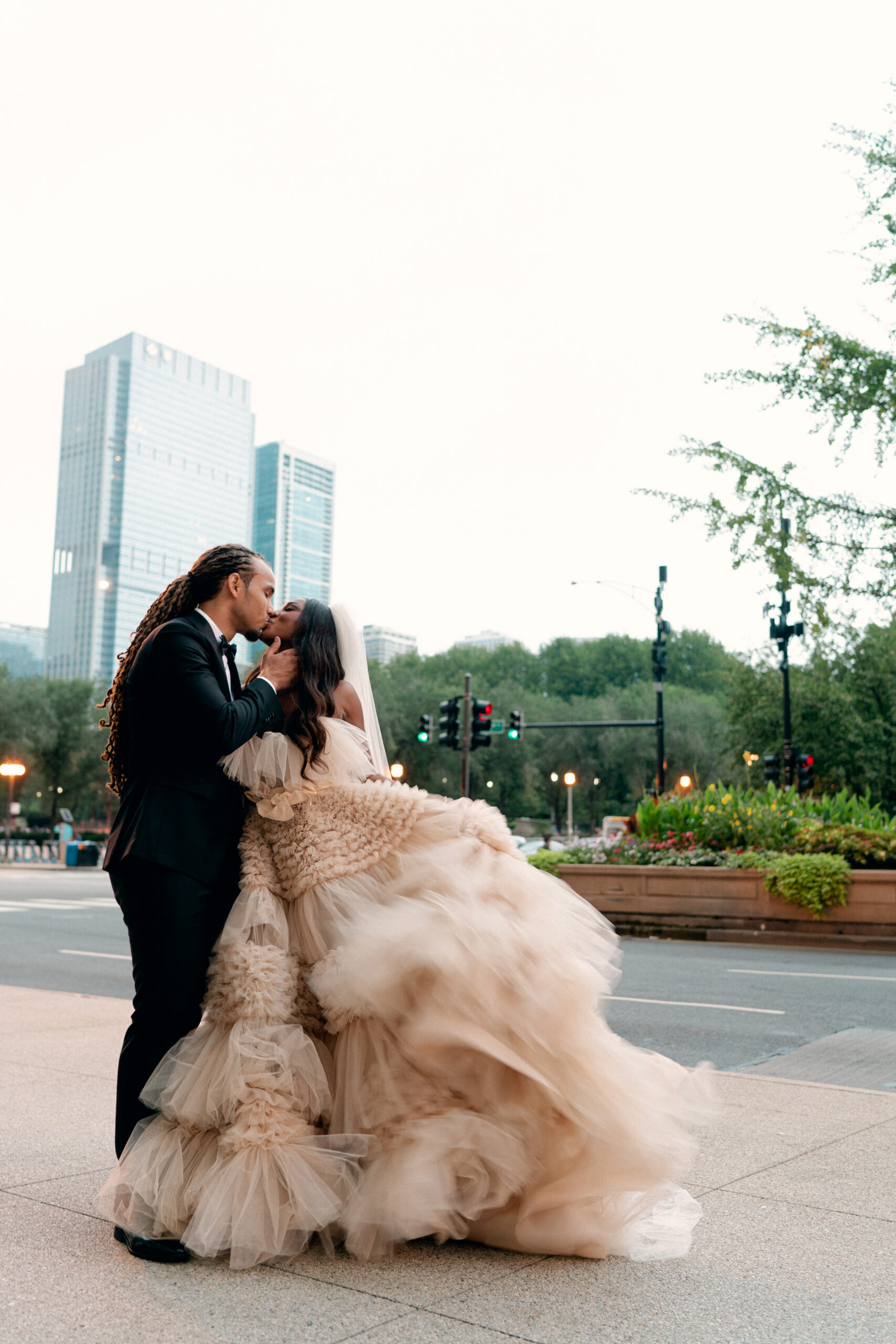 Sixteen-year wedding-industry veteran Julian Leaver is the owner of Julian Leaver Events, a luxury wedding and events planning company based in Dallas. But for the first time in his career, he's also a groom-to-be! Having now experienced the industry from both sides of the aisle, Julian will be walking D Weddings readers step by step through his wedding-planning process—from his delights, pain points, and decision-making factors as a client to his expertise and know-how as a seasoned professional.
As they say in matters of love, when you know, you know.
The same can be said when you're searching for your wedding vendors. Sure, sometimes it helps to comparison shop and have multiple options from which to choose. But sometimes, when you just jive with a professional, you admire their work, and they get excited about the same things you get excited about, it's OK to book the first person with whom you meet. Such was the case with several of our wedding vendors.
That's not to say making our selections was easy. See, as a wedding professional myself, there's an added layer of complication to choosing vendors, as over the years, I've been fortunate to work with—and subsequently befriend—some of the most sought-after talent in the industry. So when it came time to plan my own wedding, I was faced with a conundrum: Do I hire my friends to work my big day because they're the best in the business? Or do I want them to enjoy the day as my invited guest?
The answer depended on the situation. Take, for instance, my choices for photographer and videographer.
I'm not breaking any news when I say that photography is one of the most important choices you'll make ahead of your wedding day. Your photos will last long after the food and drink have been consumed and the flowers have wilted. There are several factors to consider when making your choice: The first, of course, is photography style. Beyond that, you also want to hire someone whose personality you and your fiancé mesh with, and one who makes you feel comfortable in front of the camera.
Experience—and experience with your venue—is another important consideration, though being a wedding professional, I looked at this through a different lens than most brides and grooms. There are absolutely advantages to hiring a photographer who has shot plentiful weddings at your venue and understands it inside and out. They'll know their favorite photo locations, angles, and backdrops, all of which come with experience. For most brides and grooms, that's the easiest and most efficient way to get guaranteed incredible photos.
In our case, being that I see wedding venues and photography on a weekly basis, I liked the fresh perspective that an out-of-state photographer would bring to our images—someone who would see the spaces with totally new eyes. (Of course, choosing a new venue also helped with this!)
We ended up hiring Washington, D.C.–based photographer Abby Jiu, someone whose work I've long admired. She has a very photojournalistic eye, which I love, and her work is classic and elegant yet modern, which completely aligns with Francisco's and my style. We both interviewed with Abby to make sure it was a personality fit, and through that interview, I was able to glean that she is not only very calm and deliberate—great traits to have in any wedding-day professional—but that she plans extensively for her weddings, too. As someone who prides themselves on attention to detail, I very much appreciated her intentionality.
I'd normally advise couples to take pre-wedding photos—engagement photos, bridal portraits, etc.—with their selected photographer to fine-tune your chemistry, get a test run for your wedding-day glam, and make sure you and your fiancé are comfortable posing in front of the camera. (Fortunately, the latter is not a problem for Francisco and me!) But if you can't do that, I recommend couples do a meeting or Zoom call, as we did, to get a feel for each other before the big day.
As Abby will be traveling here for our wedding weekend, we will be covering the cost of her airfare, local accommodations, and transportation while in town. I get that question a lot as a wedding planner, and yes, it is expected. So make sure you budget for that if you're hiring someone from another part of the country, or if you choose to hire professionals from your hometown for a destination celebration.
Another question I get a lot from clients is: Can I provide my photographer with a shot list? The answer is yes, but it's important to know what a shot list is—and is not. A shot list is not "I want these items styled in this way" or "Please shoot this from this angle." You are hiring your photographer because you like their style, so trust them to do a beautiful job.
Instead, a shot list can outline photos with specific people that may not fall within the "standard" groupings. Perhaps you want a portrait of just you and your grandmother, who is especially important to you, or you want a photo with the person who set you up with your now-spouse. Your photographer may not automatically account for those pairings without the help of a shot list, so it's helpful to provide one—typically a month or so before the big day.
Now let's talk about videography. I know some couples choose to forgo video to save money, but more and more, having a videographer as part of your wedding-day team is becoming the standard. For us, it was an absolute non-negotiable. Not only did I want it for the sake of posterity, but as many of Francisco's family members that live abroad won't be able to attend our wedding in person, we wanted something to be able to share with them so they could feel like they were there.
I actually had a very different approach for choosing our videographer than I did with our photographer. To me, so much of telling a couple's wedding day through film is about knowing their history, which enables a videographer to capture—and not edit out—the moments of the day, vows, and speeches that are of greatest significance. (Fun fact: Speeches are my favorite part of any wedding!)
For that reason, I went with Clint and Lauren Brock from Candlelight Films, who I have known for years. They have seen me through it all—I actually worked with them on their very first wedding!—so I know they'll be able to capture our story with intimacy and accuracy. They are the phenomenal at documenting all the emotional, heartwarming, funny, and unexpected moments that happen on a wedding day—and everything in between. See a few examples of their work below, and you'll see exactly what I mean.
In addition to the wedding day, we are having both Abby and Candlelight join us for the rehearsal dinner the night before. It's an added expenditure, sure, but my advice to couples is: You'll never get this time back. Spend a little extra, if you can, to capture every moment. Ten hours on your wedding day is usually sufficient to capture the getting-ready process all the way through to the exit, and three to four on the evening prior. Years from now, when you look back and remember your grandmother's reaction to the spicy shrimp appetizer at the rehearsal dinner or your nephew busting a move at the reception after-party, you'll be glad you did.
Join us next month as we talk about choosing our entertainment for the evening! As always, if you have any questions about your own wedding planning process, I'd love to hear from you.