Advice & Planning
The Story Behind Bells and Barbells and Lifestyle Adjustments to Make Before Your Day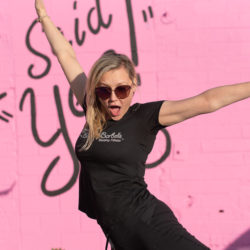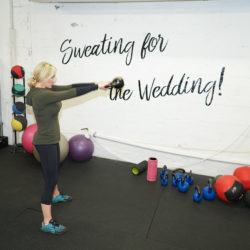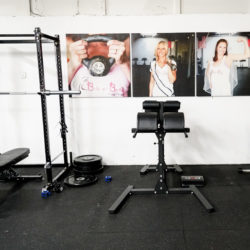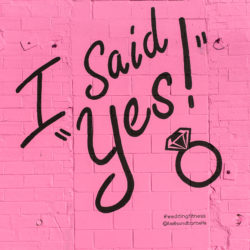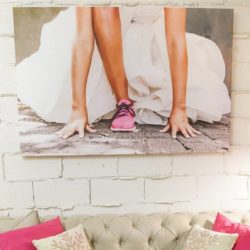 Katherine Bahlburg has no shortage of experience in the fitness world. After dabbling with "every sport under the sun," she found her stride in competitive swimming and took her talents to three different programs over the course of her college career: Hilsdale College, University of Tampa, and the University of Miami.
Bahlburg says she moved from program to program to find herself, but when she was done with undergrad, her wanderlust remained. She moved again, but this time across the Pacific to work on her MBA at the University of Hawaii Manoa. It was there she discovered her love for both CrossFit and coaching.
Just four years ago, Bahlburg moved back to the mainland, and her first stop was Seattle. "My dad had a house up there, so I lived up in the woods for like two months. While I did that, I traveled all over Seattle just going to different gyms. I went to karate, taekwondo, different CrossFit Gyms. I was even chopping wood as part of my workout," Bahlburg says.
She moved one last time, and this time it stuck. Attracted to the thriving economy, Bahlburg wound up in Dallas, but her gym hopping didn't end in the Pacific Northwest. She had determined she wanted to pursue a career in fitness but wasn't sure in what capacity. "I knew that if I was going to do fitness, I needed to know every aspect of it," Bahlburg says. "You can't just shut off any philosophy. So I wanted to be like this little sponge that studied with some of the best coaches in the country."
While her home was now in Dallas, Bahlburg took two weeks and did a gym tour across the United States. From then on, she decided to focus on strength and conditioning, earning her USAW Level 1 Certification in the process. Bahlburg began teaching group fitness (like rowing and spin) and training clients privately (many of which were brides), and rounded out her résumé by earning her mobility trigger point certification.
While training brides, Bahlburg began to realize just how much they craved a reliable pre-wedding fitness regimen. As Bahlburg was coming to this realization, she was simultaneously beginning to feel fatigued in her routine and was ready for a change. And so the brainstorming began.
"I kind of had this little mental breakdown moment, and then I just thought about all the things that I was frustrated with. I wanted to create a business and wanted to do something really unique that nobody else is doing, and then I just thought 'wedding' " Bahlburg says. "I stayed up all night, I came up with the name and looked it up online. I was like, 'oh my God, no one's doing this, I'm running!' "
And thus, Bells and Barbells—a gym exclusively for brides—was born.
Bahlburg built the business from the ground up—initially running it out of her apartment, growing it, and moving it to its current Knox-Henderson location, and her clients supported her every step of the way (especially when she was feeling worn down from long hours at the gym). "I had one client who was an account manager for a marketing advertising agency, and she was like, 'OK listen, I'll help you manage your schedule … " Bahlburg says. "So at her work, she had two computer screens up. She had Bells and Barbells Google Calendar and then she had all of her stuff for work, but if it wasn't for her and her organization skills—she taught me so much."
Fitness isn't Bells and Barbells' only specialty. Bahlburg's goal was to create a studio that holistically prepares brides for weddings, so the gym also provides a registered dietitian at a discounted rate and other perks that help brides prepare for their days.
D Weddings sat down with Bahlburg to hear about all the lifestyle adjustments she suggests brides make before the wedding—whether its fitness, nutritional or self-care related. (Grooms are welcome, too.)
Fitness
D Weddings: How do you recommend brides prepare for their wedding day from a fitness perspective?
Katherine Bahlburg: The whole philosophy behind Bells and Barbells is [that] it's not a one-size-fits-all for your dress. So why should your workout plan be? Don't get us wrong, we're not bashing group classes or those cookie-cutter programs that Instagram girls are selling online. But the thing is, the average person doesn't have the fitness knowledge to be able to take that unisex, cookie-cutter program and make it work best for them.
DW: How do you train them, then?
KB: We basically build all of our clients a foundation that's going to last them for the rest of their lives. We break down movement patterns. We work with pre-existing injuries, pre/post-natal, we cover every fitness methodology under the sun. I mean everything from powerlifting, Olympic lifting, physique kettlebells, self-propelled treadmills. We know how to break it down so that we can fine-tune muscle development.
DW: So group classes are a big no-no?
KB: Brides [can] incorporate a spin class or something every now [and then], and it's totally fine. But we educate them on how to properly sit on spin bikes so you're not hurting your knees, so they know how to do the push-ups and the movements in one of those fast-paced classes without hurting their wrist or without throwing our their back.
Nutrition
DW: Do you approach nutrition similarly to fitness?
KB: Same philosophy: Different strokes for different folks. There are so many fad diets out there and so many brides, they'll get stressed and they'll panic and be like, "Oh my God, I'm going to do keto." Well here's the thing, it's not sustainable. Are you going to do that for the rest of your life? Are you going to buy all those shakes that are super expensive for the rest of your life? Probably not.
DW: What do you suggest?
KB: In order to help someone with their diet and have a lasting change, you need to be able to take everything going on into consideration so that they know how to deal with busier days—they know how to do a travel work schedule and they don't stress out when they have to eat out and they can't meal prep or things like that.
DW: Where does your registered dietitian come into play?
KB: So our registered dietitian does consultations. All of our brides that sign up get 80 percent off their first consultation with her, which is phenomenal for a registered dietitian. Basically … she breaks everything down. She's like, "OK cool, you travel a lot for work? Got it. You have a sweet tooth? OK. What are the things you struggle with?" …  She's able to really hone in and figure out what's truly going to work best for that individual, so our brides get all these little awesome knowledge bombs.
Self-Care
DW: Beyond fitness and nutrition, what other lifestyle adjustments should brides make before their big day?
KB: So you're getting married? You've got to make sure you're glowing on the outside and same on the inside. What's really great about what we've done is majority of businesses in the wedding industry have vendor lists … I love supporting fellow business owners and they have been so supportive of me when I started out that I totally wanted to give back. Also, I realized I can help improve the quality of all of our brides' lives. I can make sure that they could destress and get discounts on massages, hair extensions, mobile spray tanning, veneers, [and] teeth whitening, because so many brides do that stuff before the wedding. And now, our brides get discounts on real estate agents, movers, med spas, laser treatments—so many really cool things that we've added just to make their life easier and help them really celebrate this special time in their lives, because it's so important that they're happy.
DW: What are some examples of the vendors you partner with?
KB: There's this great high-end lingerie boutique on Lovers and the Tollway that's on our vendor list and she's just phenomenal. Our brides love to go there and they always come back and they're like, "I brought back two bags of lingerie home; there [were] so many amazing things at that store."
And then we've got this phenomenal boudoir photographer that does just fantastic shots for our girls and it's really great. I don't want to mention any of the discounts, but our brides end up saving like literally thousands on facial treatments, laser treatments, [and] dental work. They end up saving thousands on all the beauty stuff just taking care of them up to the wedding.