Sponsored
Behind the Scenes: David Wood of Food Glorious Food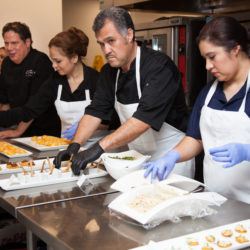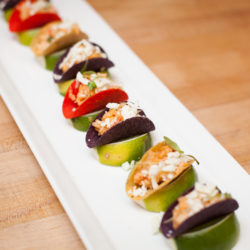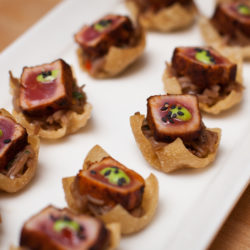 In the Behind the Veil and Behind the Scenes series, we get to know the creative, hardworking, and talented individuals behind Dallas weddings. Chef David Wood of Food Glorious Food chats all things—well, food—from his favorite Tex-Mex in town (it's Mia's) to catering faux pas.
What's your sign? Libra
Where are you from? Kansas City, MO
Where do you live? Lake Highlands, TX
How long have you been working at Food Glorious Food? 18 years
How many people do you work with? 75
What you love about your job Creativity outlet, industry friends, celebrating clients' milestone events.
Describe your average workday I think, write, and talk about food all day, so I'm usually starving.
Local restaurant Sachet
Best Tex-Mex in town Mia's
Best cup of coffee in Dallas Mudsmith
What was your first job? I was a professional child actor and played Peter Rabbit Junior on television for an Easter special.
Who or what inspires you? Uptown Players always uplifts me with their excellent musicals and plays.
Dream dinner party guests Anyone but a Kardashian.
Go-to dinner party recipe French onion soup and beef bourguignon
Favorite snack Good Thins Ancient Grains Crackers
Three items always in your fridge Peppered turkey, cheese, and bloody mary mix.
Favorite appetizer Ahi tuna on wonton crisp with wasabi cream
Wedding trend Make it a party, not a ritual!
Wedding faux pas Mason jars with daisies. Mashed potato martinis. Cash bars.
Pre-wedding ritual I love the romance of the first look.
Favorite wedding song "Perfect" by Ed Sheeran
Post-wedding ritual Um, use your imagination.
Advice for brides Stop with the naked cakes already!
Read more Behind the Veils and Behind the Scenes here.